mgr Bogumiła Fliszkiewicz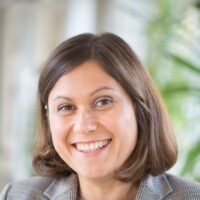 mgr Bogumiła Fliszkiewicz
Bogumiła Fliszkiewicz, born on 11.04.1976.
Quaestor, acting Chancellor
e-mail – b.fliszkiewicz@chat.edu.pl
Administrative and didactic employee of the Christian Academy of Theology in Warsaw.
A graduate of the Faculty of Management at the University of Lodz and Postgraduate Studies in the field of social assistance organization in the Department of Applied Social Sciences and Resocialization at the University of Warsaw.
In 2012, she completed a two-year MBA program Management of Higher Education Institutions (UAM).